Biotur 2018 Presents Columbus Land Route in Cuba
Written by

Redacción ¡ahora!

Published in Holguin
Hits: 715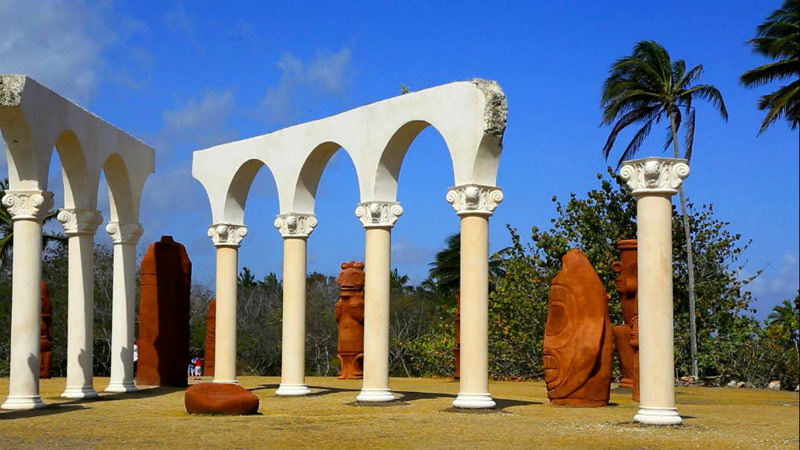 The launching of the land route of Columbus was one of the main novelties of the first working session of the Biological Diversity and Tourism Workshop, BIOTUR 2018, a nature tourism event in eastern Cuba, which takes place in Gibara until today.
This option of the circuit modality includes natural sites linked to historical events with duration of even days and six nights, in which tourists follow the Ruta de Colón through these lands, during his first trip along the coast of Cuba in 1492.

Sometimes in boats, others in cars, tourist train or walking hikers will visit, among other places, the archaeological site of Cayo Bariay, the Monument erected in homage to the Encounter of Two Cultures, the Vita Bay and Gibara.

They will also tour the protected area of Cerros Cársicos de Maniabon, the archaeological site Chorro de Maita, the Alejandro de Humboldt National Park and several locations, including Baracoa and Santiago de Cuba cities.

The meeting, attended by Gaviota, Havanatur, Cubatur, Cubanacán and Ecotur, among other travel agencies, aims at working with international tour operators, promoting and disseminating the Gibara destination in particular and in general the Holguín tourist destination.

This was stated by Yosvani Velázquez Sánchez, director of the Ecotur Oriente Travel Agency, who highlighted this initiative aimed at boosting nature tourism.

Biotur 2018 includes lectures, film screening and the presentation of the main Ecotur excursions promoted in the area: Nautical and speleotourism tour , Visit to Tanque Azul and Camino a río of Mares, each with multiple attractions in which harmoniously combine navigation, bathing in rivers and beaches, hiking with observation of picturesque places.

Friday's agenda includes a commercial round and launching of the BIOTUR'2019, with which the annual celebration of the Nature Tourism Event of Eastern Cuba is resumed. / ACN