Farallones de Moa
Written by

Elder Leyva

Published in Photo story
Hits: 452
In Cuba there are several natural sites of great importance, such as the Sierra de Farallones de Gran Tierra de Moa, located in the northeast of Cuba, most of the Sagua de Tánamo-Baracoa mountain range.
The site has a complex system of mountains, plateaus, plains, bays and coral reefs inhabited by endemic specimens of Cuban flora and fauna.
It is a protected area for scientific research, located 18 kilometers from the city of Moa.

There, the Cretaceous limestones are interspersed among the serpentine massif. The territory differs from everything that surrounds it by its amount of pine forests. Among its main attractions there is a fluvial cave system, whose main exponent is the Gran Caverna de los Farallones de Moa.
The limestones form a barrier of prominent mogotes, which is that this land is a unique phenomenon in Cuba, like an oasis of white and pink marbles.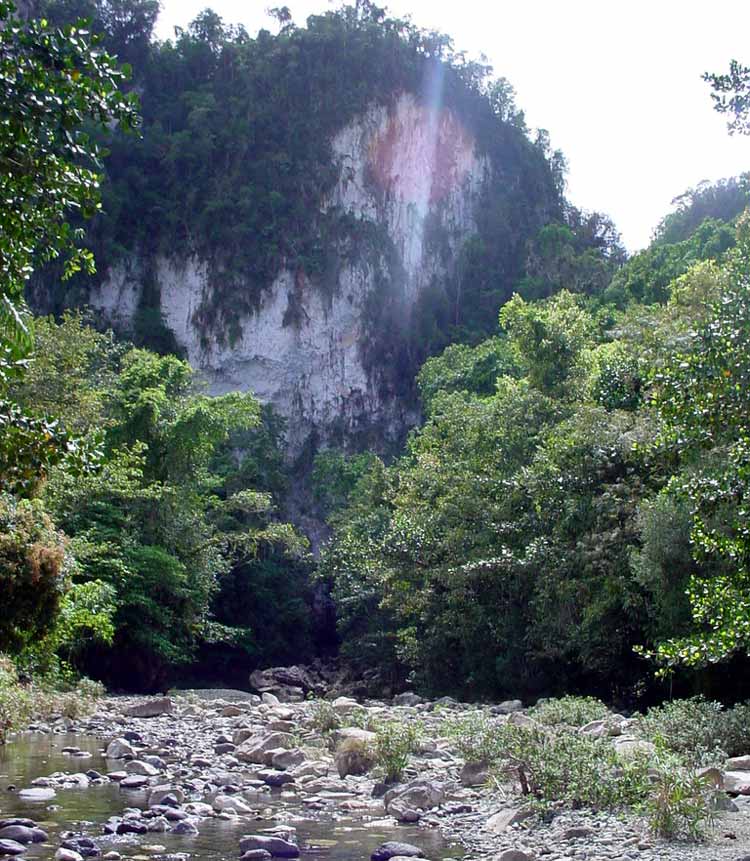 Geomorphologically, different lithologies are combined, different types of rocks that, due to their hardness and resistance to erosion and waters, favor different types of reliefs, such as rounded hills, large elevations with gradients of angles of 80 to 90 degrees.
The beautiful landscape has a great biodiversity highlighting a wide variety of ferns and orchids reported only in these places, and among the birds the Royal Woodpecker (Campephilus).