Holguin Doctors Provide Services in 45 Countries
Written by

Redacción ¡ahora!

Published in Health
Hits: 782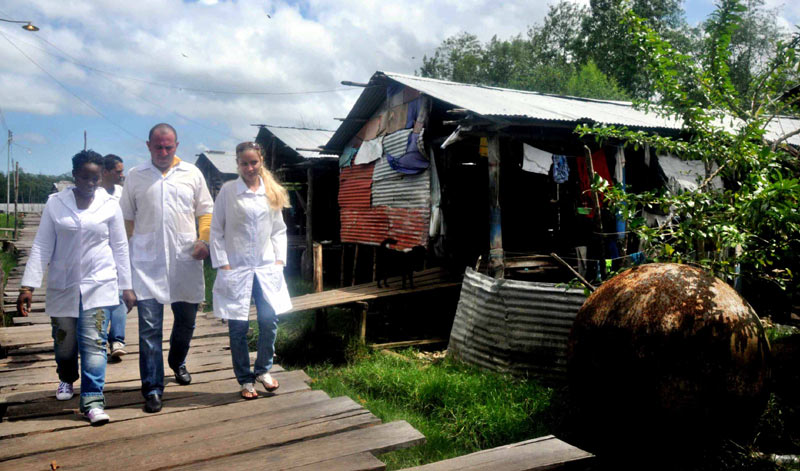 The health system in the province of Holguin has more than 3,500 doctors providing health care services in some 45 nations, one of the main achievements of the territory in the area of international collaboration of this sector.
Luis Orlando Castro, deputy director of this branch in the territory, said in meeting with the local media that the group of collaborators includes 1, 468 specialists in different areas of medicine.

He added that the countries with the greatest presence of Holguin collaborators are Venezuela, Brazil, Angola, Algeria, Saudi Arabia and Ecuador, as part of the programs that give continuity to the legacy of the historical leader of the Cuban Revolution Fidel Castro Ruz, in the matter of internationalism and solidarity.
The health care service program includes professionals from various specialties, such as Psychiatry, Neonatology, Pediatrics, Comprehensive General Medicine, Epidemiology and Internal Medicine.

Mirtha Matos, who fulfilled mission in Angola, stressed that her experience in that nation allowed her to know other realities such as the presence of diseases eradicated in Cuba, including malaria and polio.

Matos spend two years in the province of Cunene providing health care of newborns, where he participated in health prevention projects.

The Cuban medical collaboration in other countries began in 1963 with the sending of a medical brigade to Algeria and currently has health personnel in 74 countries in Africa, America, Eurasia and the Middle East, according to the digital website of the Cuban Ministry of Public Health.