New School Year Begins
Written by

Elder Leyva y Alexis del Toro

Published in Photo story
Hits: 1131
The 2018-2019 school year started this September 3 in Holguin with an enrollment of more than 163,690 students, distributed in 1,290 institutions of different levels of education.

The opening ceremony took place in the new semi-boarding school Expedicionarios del Corinthia, in the municipality of Cacocum.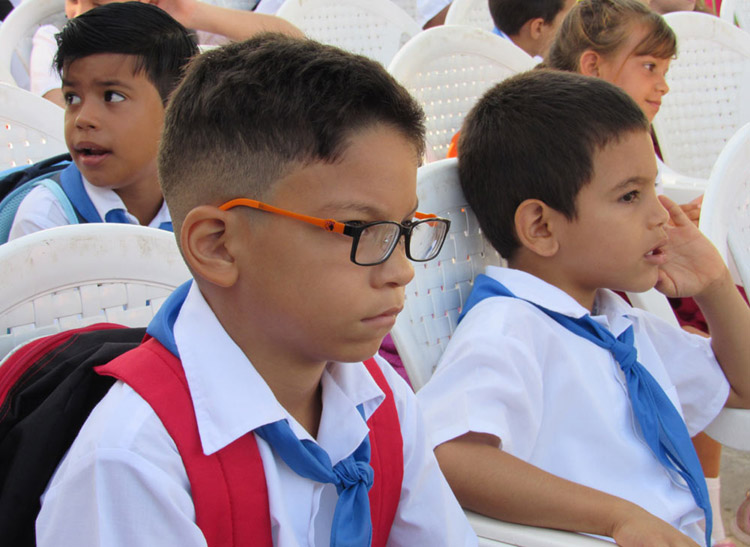 With an investment of about 300 thousand Cuban pesos, the new educational center welcomes around 300 children and benefit working mothers.
Throughout the 14 municipalities of Holguin, in cities and intricate areas of the mountainous region, students started a new school year.
The joy of students, teachers and family members reached the educational centers of Holguin.